"No matter what Cyborg does, I think he's giving See-More a headache." ~ Cloud E.
.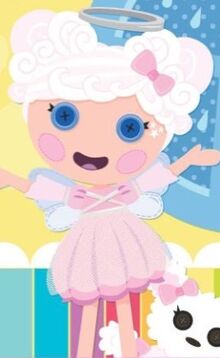 Personality
[
]
She's nice to everyone and doesn't bother anyone! However she gets serious sometimes!
Relationships
[
]
Peanut
[
]
They were best friends even when they were kindergarteners, but Peanut has become less close with her since 4th grade when Boo Scaredy Cat did a favor for her.
Boo
[
]
In 4th grade, Boo helped her participate more in class and get higher grades, which is why they are now BFFs.
Breeze E.
[
]
She is Breeze E.'s big sister!
Trivia
[
]
She loves TTG!
She doesn't talk to Robin a lot!
She likes Angelica!
She hates Cyborg when he bothers See-More!