"Maybe a ship is sinking? I don't even know!" ~ Matey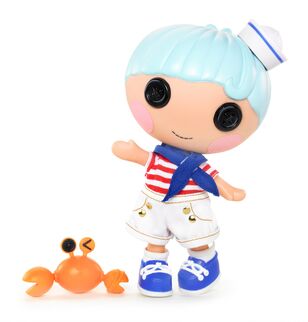 Personally
[
]
He is just the way he is! He's a nice boy that talks about pirates and of course ships!
Relationships
[
]
Breeze
[
]
By helping her with a test of ships he knows a lot about Breeze. Him and Breeze have a nice relationship between each other even though they don't know everything!
Dream
[
]
By knowing a lot about Dream he decided to be friends with her!(aka Dream was his first friend) She and Matey have a club together by collecting just rocks!?(I don't even know if they collect rocks)
Whispy
[
]
Whispy has a crush on Matey just because he wanted to go on a date with her in the future! That was the day when they fell in love!
Trivia
[
]
He sings 12 Days of Christmas when people aren't around.
He likes TTG, plus he likes Billy Numerous and Robin.
He doesn't like his sister, but he like Patch...
One day he got sea sick on Patch's ship..
He wears a TTG shirt sometimes at school, even for picture day..