"Whatever! I don't like Breeze E." ~ Streamers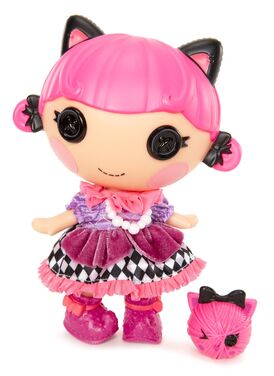 Personality
[
]
Streamers is a bossy popular girl. As the leader of the popular clique, her job is to bully everyone who isn't popular.
Relationships
[
]
Breeze E.
[
]
They're bitter rivals because Streamers is popular and Breeze isn't.
Giggly
[
]
They're best friends and gossip.
Mimi
[
]
Mimi gets bullied the most out of all the kids Streamers picks on. Streamers likes to see Mimi cry.
Trivia
[
]
She doesn't like people who's unpopular.
She is the captain of the kindergarten cheerleader squad.