"That book is overrated. Everyone dies at the end." ~ Water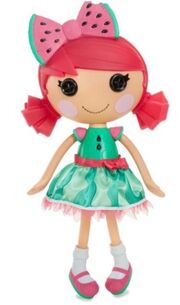 Personality
[
]
She doesn't like Velvet and some people hate her, Velvet likes her, but Water doesn't like Velvet. She likes to not be near anyone.
Relationships
[
]
Velvet
[
]
Since Velvet likes her, Water critized her for no reason.
Tangerine
[
]
Tangerine talks to her on the bus. Water doesn't really like her and finds her annoying.
Trivia
[
]
Water loves criticism and sometimes does it to Velvet.
Cloud E. can't stand her even Breeze E.
She is a bummer!